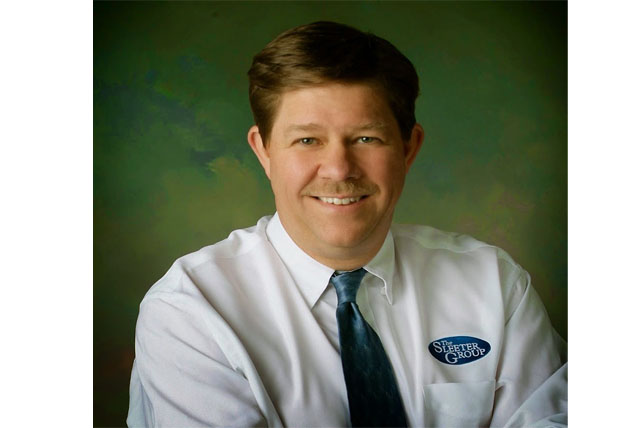 These are scary times for accounting professionals. As technology advances at an ever-increasing pace, we're faced with concepts like hosted applications, online accounting, mobile computing, hourly vs. value pricing, outsourcing, "chunkification" of the business process, apps everywhere, and digital plumbing.
As I've been pontificating for years, these technology shifts are causing giant shifts in the whole paradigm of the accountant's business model—and for the definition of "most trusted advisor."
And for most firms, the shift is overwhelming. Especially on top of the stress of cranking out client work that needs to be done TODAY.
As I talk with accountants about these changes it's clear that a large majority of them are simply refusing to change anything because "their clients aren't asking for it." And who could blame them?
Change Is Hard…
These accountants asking questions like:
What problems are we solving with all this technology?
Why can't I just keep doing what I do, the way I've always done it? After all, I've been quite successful. Clients bring me data, I work on it, and I produce great results for them. What could be wrong with that?
Why change anything when my practices is such a well-oiled machine that produces reliable, highquality services for my clients?
Why change when nothing is broken? My clients love me and they're not asking me to change my business model, or my services.
Why make costly changes today when I'm close to retirement? I'll just ride it out till I retire. In larger partnerships, the older partners have negative incentives to invest in change since it will take several years before those investments start to pay oô€½. So why should the older guys have to pay for the beneô€'€ts they won't be around to enjoy?
…But Inevitable
It's a tough argument. But to answer these questions, consider how today's business relationships are dramatically different than just 10 years ago. Today, virtually all businesses are expected to have a website where customers can lea about them, shop for and purchase services or products, obtain support, manage their "profile," and chat with company staô€½. Ten years ago, almost none of this was expected, but it would be hard to argue that these changes have not signiô€'€cantly improved the relationships between businesses and their customers. It would also be impossible to compete with businesses in any industry if you didn't have most or all of these services in your business.
All of these services require centralization of data, and global access anytime, anywhere. We may choose a
private cloud, a public cloud, or a hybrid of the two — but today's business environment is cloud-based.
—So We Ignore It at Our Peril
So since the accountant-client relationship is fundamental to success, these shifts in business-tobusiness relationship expectations are at the core of today's business environment. Accountants who ignore these shifts are in deep trouble. And the danger is NOW, not in the distant future.
Even if it was by accident, Apple and Microsoft nearly destroyed the accounting profession. Ever since the PC revolution in the 1980s, accountants have been isolated from the data (i.e., general ledger and related information) they use to perform client services. This "isolation" was the unintended result of the rise of what I call "client-centric software." These PC-based solutions allowed and even encouraged, for the first time ever, business owners to do all of their own bookkeeping and financial statements. It seemed like a great thing in many ways, but how did that change the business model for accountants and how did that impact the role of the trusted advisor?
The PC revolution moved the profession further away from being a partner in the business and further toward being a servant that provides commoditized services.
Ok, I was partly at fault because most of my career was focused on helping businesses lea to leverage the PC and all these cool do-it-yourself tools — sorry for that… With hindsight, I now understand the costs to the accounting profession of that paradigm shift.
Embrace the New Paradigm for "Most Trusted Advisor"
What we need today is to embrace the new paradigm for what a "Most Trusted Advisor" is (to view my earlier article on this topic, see Becoming the Most Trusted Advisor—Part I: The Paradigm Shift). We always hear that you should be the "most trusted advisor" for your client, but how is that deô€'€ned? The one who handles the money? The bookkeeper? The one who enters data? The one who fills out forms and files the tax retus? The one who produces ô€'€nancial reports that show "yesterday's" results? The "janitor" who cleans up client-entered data?
These services have flourished in the "old-world" of client-centric software, and many firms built significant businesses around these models. For sure, these roles are necessary — even noble — in the overall picture of the businesses we serve.
Make the Leap to the Cloud and Mobile
But today, we are again seeing a big shift to the cloud and mobile. There are apps for virtually EVERYTHING and multiple options for each category. In a sense, it's the full maturation of chunkification of the business process.
With mobile devices, we have mainframe power in our pockets. Data is in the cloud and we can access information 24/7 from anywhere.
If you can make the leap to "cloudify" your own firm, and your client's business processes, you'll gain incredible leverage in your ability to reclaim, nurture, and thrive as your client's most trusted advisor.
And you can tu the page on the PC revolution that served us well for the most part, but also really hurt
the accounting profession.
The original post appeared on the Sleeter Group blog. Doug Sleeter will be a keynote speaker at Accountex USA 2016 in November. AccountingWEB and Accountex have partnered to bring you this content as we share a belief in the furtherment of the profession through greater insights. (accountingweb)