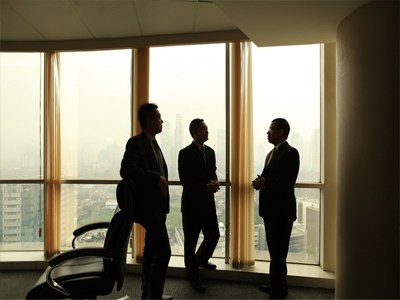 ---
Morhan Tirtonadi obtained his bachelors degree with a major in accounting from Padjadjaran University. He has over fifteen-year experience of auditing and financial consulting.
With two other partners, he establishes Morhan dan Rekan after his seven-year experience as an audit partner at one of medium-sized public accounting firm and also eight-year experience of financial consulting services at one of Indonesias leading tax and financial consultant.
During his career, he has been involved in serving a large variety of clients, both national and multinational, covering a wide range of industries such as mining, plantation, poultry, real estate, shipping, manufacturing and services. His experiences include advising many companies on restructuring, Initial Public Offering (IPO) process, merger and acquisition and other advisory service areas.
Lingga Ardyansyah obtained his a bachelors degree from Curtin University of Technology, Australia, majoring in accounting and marketings.
He has over five-year experience in assurance services with public accounting firm in Australia and Indonesia and he has involved in assurance services for serving variety of clients both national and multinational, such as trading, manufacturing, cemetery, retail, financial institution, plantation, non-profit organization, real estate and services.
David Kurniawan obtained his bachelors degree in accounting from Tarumanegara University and masters degree in general management from IPMI Business School.
He has over ten-year experience in assurance and business advisory services. Throughout his career, he has a wide variety of industries and clients, both national and multinational.
His assurance expertise covers in financial statement audit and financial statement review. Moreover, his advisory expertise covers Financial Due Diligence, Corporate and Debt Restructuring, IPO Assistance, Merger and acquisitions, Business valuation/ share valuation, Feasibility Study and Financial Projection.